After months of self-isolation and concern about coronavirus spikes, vacationers seek safe summer rentals. Learn how to help clients get away and enjoy healthful relaxation.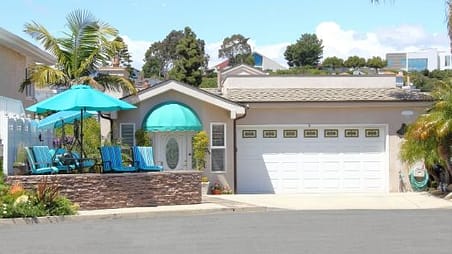 When news about the pandemic started to spread earlier this year, one hard-hit segment was the vacation rental market. Bookings were canceled and vacation property managers returned deposits. Imaginative homeowners envisioned their backyards as "staycation" resorts with outdoor activities for those quarantining together.
But as cities come out of lockdown and reopen, a surprising phenomenon is happening: Almost overnight, those same real estate professionals in choice summer destinations are now being inundated with requests to rent their listings. After being isolated indoors for weeks, many people couldn't wait to escape to bucolic places with uncrowded sidewalks, playgrounds, and parks.
"All of a sudden, everyone wanted to get away. Bookings skyrocketed, including for mid-week, which used to be a slow time. We didn't have enough inventory to accommodate everyone or for the time period desired," says Tripti Kasal, senior vice president at Baird & Warner's Chicago office and owner of Stop43 Vacation Rentals in Michiana, Mich. Jason Milovich, a broker and owner of Blue Fish Vacation Rentals in Southwest Michigan, experienced similar reactions from his main clientele coming from Chicago and Indianapolis. "We're busier than we were (last year) and are even booking for fall," he says.
Further north in Traverse City, Mich., with miles of shoreline along Lake Michigan and numerous vineyards, vacationers have also booked houses, says Mark Keely, partner in Bayshore Vacation Rentals. "People want out of their cities, which (for us) primarily means Chicago, Cincinnati, and other parts of Michigan," he says.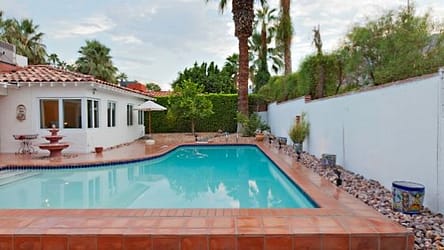 One factor fueling momentum, he says, is that many want a place they can drive to rather than fly. That's been a major reason New Yorkers and other tri-state residents have decamped to Long Island's Hamptons, says Diane Saatchi, associate broker and salesperson with Saunders and Associates' East Hampton office. Because of the shortage of inventory and the need to act fast when houses become available, some renters lease houses sight unseen, Saatchi says.
The popularity of the surge in vacation rentals reflects what's happening in most parts of the country as well, according to Ed Kinney, global vice president of corporate affairs and communication for Marriott Vacations Worldwide, based in Orlando, Fla., which has more than 110 vacation ownership properties in 63 destinations around the world, encompassing more than 21,000 villas. Such evidence also showed up in a Travel Intentions Pulse Survey, conducted by MMGY Travel Intelligence and sponsored by the U.S. Travel Association. The survey found that travelers feel safest in personal vehicles and least secure on cruises and international flights. It also reveals that while vacationers are beginning their summer travel closer to home, they might slowly expand to longer hauls.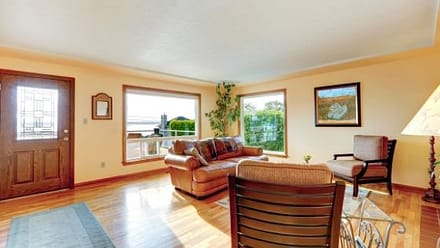 However, so much depends on whether COVID-19 numbers go up or down, along with where and when. Like others trying to contend with the uncertain and often rapidly changing situation, property owner and manager Jennifer Grimes is busy filling and moving reservations around. "It's like a chessboard as some cancel, others book, some quarantine, and some rebook numerous times to extend visits," she says. As president of Red Cottage Inc., which has 58 rental properties in six counties around New York state's Catskills, Grimes has found her firm has "changed from a hospitality to an 'escape housing' business," she says. "Back in May, properties were fully booked through July, and now only a few are left for August," says Grimes, also broker-owner of Country House Realty Inc. in Grahamsville, N.Y.
As in past years under normal circumstances, certain locations and property features are bigger magnets than others. Here are the trends emerging this year among clients seeking a vacation idyll.
Cancellation policy. Vacationers have always liked flexible cancellation policies, but they prefer it now more than ever—specifically in case their destination becomes a COVID-19 hot spot or they get sick. "That's the first thing renters want to know since they want to be able to cancel 14 days or less before they come rather than the typical 30 or 60 days," Keely says. "Or, they want to be able to reschedule without penalty."
Angela Waldrop, a real estate salesperson who runs the rental division at Dale Sorensen Real Estate in Vero Beach, Fla., located on a barrier island facing the Atlantic Ocean, agrees and says that many homeowners she represents have adjusted their policies to be more accommodating. "People are going with the ebb and flow of what's happening," she says. The key is to have it all written in a contract, including the flexibility to cancel if there are spikes or illness occurs.
Local rules. Because states, cities, villages, and shops and restaurants may follow different protocols, it's important to share up-to-date rules with rental clients. For example, in Vero Beach, no house can be rented and used by more than 10 people, even if it can comfortably sleep more than that, Waldrop says. Again, everyone should read the fine print in a lease and be aware of the guidelines, which may change multiple times as COVID-19 cases ebb and flow. Also, property managers should communicate rules about parties and the numbers of people permitted together at local pubic beaches, parks, and playgrounds, she says.
Length of stay. In the past, many homeowners and vacation rental companies have required a minimum stay. Now, the pandemic has offered a surprising silver lining—many vacationers want long-term stays and even request extensions. "Some want to stay until there's a vaccine available. Others rent for six months or longer to avoid the 11% Florida hotel tax," Waldrop says. Saatchi is seeing this same trend in her Hamptons area. "In the past, two-week rentals were common. Now, this season, most are renting longer. People came in May and wanted to stay through September or more, though inventory is tight," she says. Some vacationers are already thinking about 2021, when they hope life will return to normal, says Nick Falcone, managing principal of Boca Raton, Fla.-based NDM Hospitality, which manages new vacation home resorts.
Cleanliness concerns. Many vacationers are concerned about protocols, says Milovich. Some may even ask when earlier renters plan to depart, so they know there's adequate time for a deep cleaning. "We share that we're compliant with protocols recommended by the [Centers for Disease Control and Prevention and World Health Organization]," he says. "We also use a commercial laundry, which cleans items at a higher temperature than home equipment can. And we add more toilet paper and paper towels in our homes than we normally have. If vacationers want, we'll do a concierge-style grocery shop at an extra fee, so they don't have to step into a store, which some consider a health risk."
Grimes' company also spends extra time cleaning high-touch surfaces like doorknobs, light switches, kitchen surfaces, and appliances. Because having less stuff in a house means fewer surfaces to clean, Milovich has asked the homeowners he represents to remove pillows, blankets, and less essential, decorative items. "This year, less is definitely more," he says.
Keely's company took the extra step of hiring a consultant from a local hospital system to oversee cleaning protocols. Property managers may also want to offer renters hand sanitizer, wipes, paper towels, toilet paper, and masks.
Wish lists. The prime goal now is to get away, "plant the flag, and stay put," Keely says, which means what's included in the vacation home and on site matters more than nice local wineries, restaurants, shops, and art galleries to visit. Certain features rise to the top of vacationers' wish lists: With some businesses now permitting employees to work remotely indefinitely, any vacation home or condo with strong Wi-Fi can become a potential workplace, as well as a classroom if that need again arises. Staying on the premises is easier and more pleasant when there's a pool, say both Waldrop in Florida and Grimes in upstate New York. In other locations, lakefront access equally appeals. And all sorts of "toys" prove to be additional bait—a pontoon, jet skis, badminton and croquet sets, and the quintessential summer fire pit. Nice kitchens rank high, along with good counter space, updated appliances, and maybe a pizza oven, since fewer vacationers plan to eat out. Everyone's cooking.
Stable pricing. As in prior summers, prices reflect the location, size, condition, market seasonality, amenities, and supply and demand. This season, what's changed is less ability among renters to negotiate prices due to dwindling inventory in certain destinations. "While summer is usually considered off-season in our Florida market and houses may rent for 40% to 60% less than at other times, that hasn't been the case now," Waldrop says. "There's no room for negotiation." Saatchi has found the same, with some properties going for more than anticipated.
Helpful recommendations. Many vacationers want to know what the area has to offer regarding food options. To help visitors, print out a list or email it to renters in advance. Include favorite places to grocery shop and get takeout meals, including  caveats about reduced hours and rules such as face masks inside. "The more you can help renters prepare, the better," Kasal says.
Article sourced from Realtor.com Written By Barbara Ballinger | June 23, 2020
Share