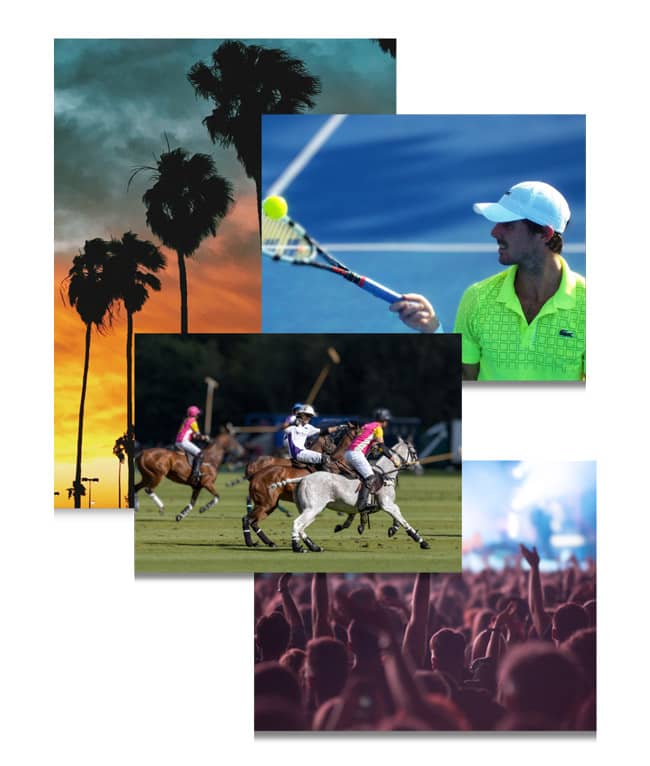 Bob and Sue Ellen absolutely love their home in Indian Wells, and they just can't get enough of the beautiful weather and countless activities available in the Coachella Valley. They often share with friends how lucky they feel to live in such a vibrant area, that has something for everyone.
You'll find world-class golf courses, tennis events like the BNP Paribas Open, exhilarating polo matches, and even an ever-growing pickleball community. And, of course, let's not forget the famous Coachella and Stagecoach music festivals that bring people together from all over the world.
Local residents typically enjoy 350 days of sunshine with an average temperature of 80 degrees, so it's easy to enjoy outdoor activities most of the year. The valley is also home to luxurious spa facilities, delicious dining options, exquisite shopping, museums, and art galleries, offering a perfect blend of relaxation and excitement.
Consider making the Coachella Valley a place to call home or even a vacation destination. With such a diverse range of activities, it's no wonder the Coachella Valley is known as the "Playground for the Stars and Presidents!"